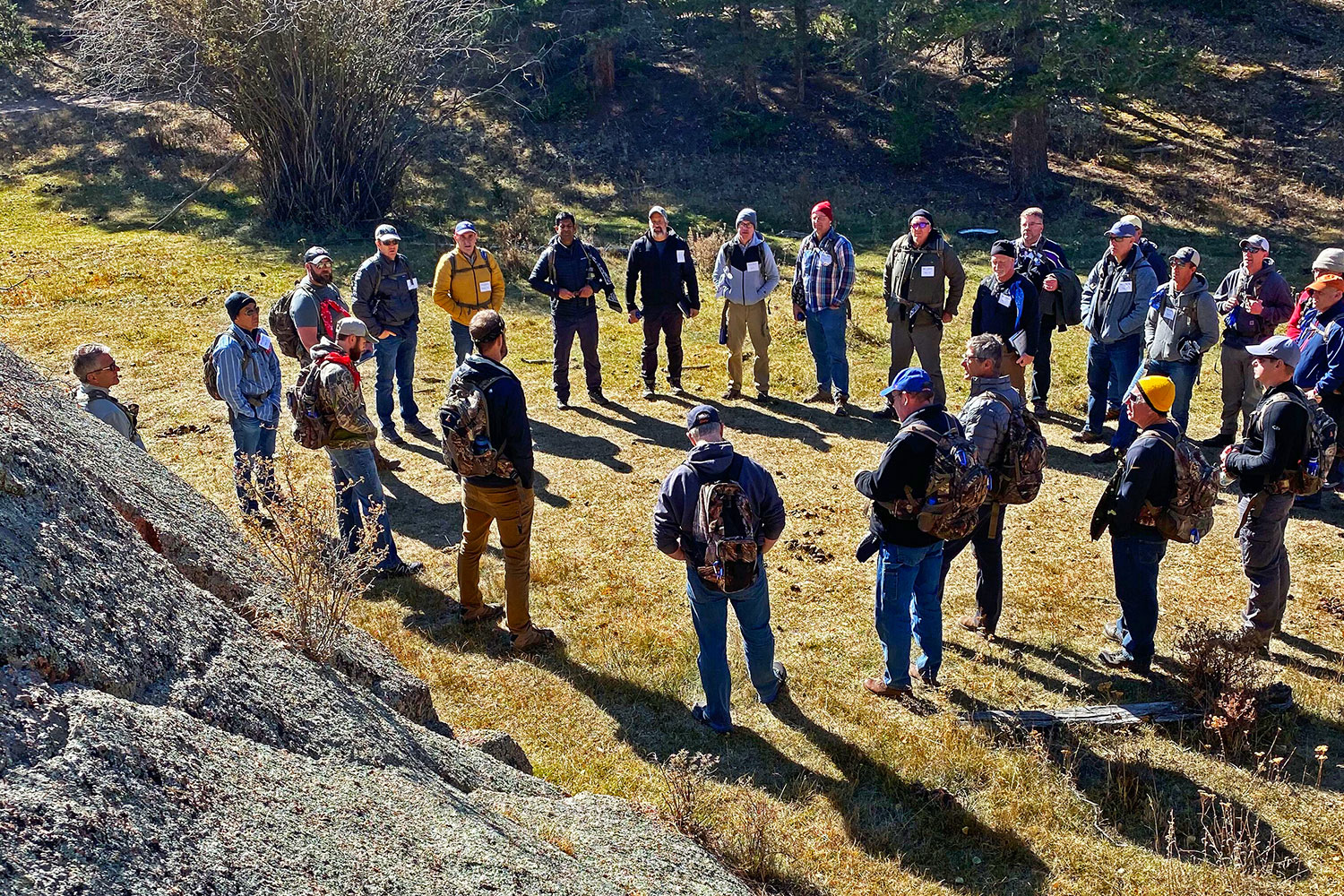 Man of Honor
Honor is simply the morality of superior men.

H. L. Mencken
Man of Honor is a weekend retreat specifically designed for men who have the courage to take their lives to a higher level. It is an exhilarating life-changing experience that empowers all men to live a life of honor and find one's true identity and fulfill their destiny.
The remote and scenic mountain location provides the ideal setting for men to deal with manly issues by using the natural environment and elements to make learning and growing into an experience rather than a classroom. We don't sit around a conference room discussing 'how we feel,' but rather embark on an adventure of life-altering work.
If you want to be pampered or catered to or want to have your shoes shined before the 'meeting' then this is not for you!
The Man of Honor weekend will deal with the following:
Anger & Resentments
Guilt & Shame
Greed & Jealousy
Isolation & Friendships
Failures & Procrastination
Living in Integrity
Creating Respect in Family
Building Character
Finding Forgiveness
Living Balanced
If you are tired of living with disappointments, baggage from the past, unhealthy practices, or any other negative habits then this weekend is for you.
Man of Honor utilizes a number of the different recreational areas of a 6,000 acre property, including an indoor pool & fitness room, zip-line and climbing areas. We provide the materials in a variety of teaching styles and formats that allow for practical application.
The weekend is facilitated by Brian Bercht and his team of leaders and Beyond Affairs coaches, each of whom have also overcome their own stuff and are walking the talk and enjoying the fulfillment of living in honor.
The cost of the weekend is $1,600.00. This includes all your meals, activities and accommodations. The large rooms are all upgraded with 2 queen beds, coffee and fireplaces. It does not include transportation to the venue.
The weekend commences Friday at 4:00pm with dinner being served at 6:00pm. It concludes Sunday at 4:00pm.
You can become a man of honor, respect and character!
Register now! Space is Limited!
Upcoming Events
Man of Honor

Florissant, Colorado

Oct. 7, 2022

⇔

Oct. 9, 2022

$1600.00

Seminar commences Friday Oct.7 at 5 pm & concedes Sunday, Oct. 9 at noon. Please call 937-912-9738 or text 360-306-3367 for details.